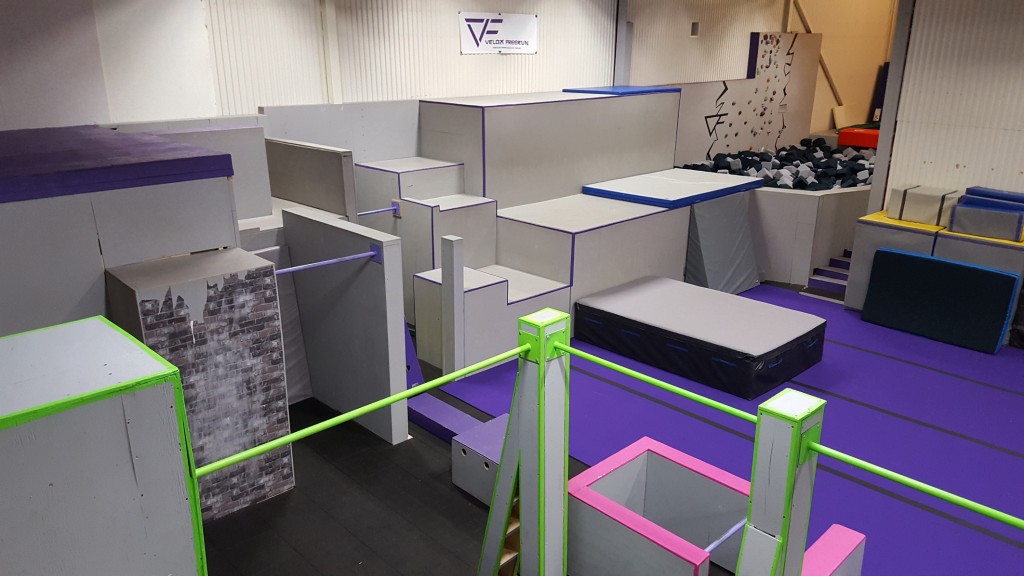 1st of September 2015 we opened the gates to one of the country's first indoor parkour gym/academys in Alingsas, Sweden.
Everyone is welcome to enjoy the gym, kids aswell as adults, members and non-members.
In the 400sqm facility you will find the following:
Trampoline
Foampit
Bars
Solid parkour obstacles
A 90sqm "tricking-floor".
There are also changing rooms with shower, wc, office and a kitchen.
Velox Freerun SE880718555101